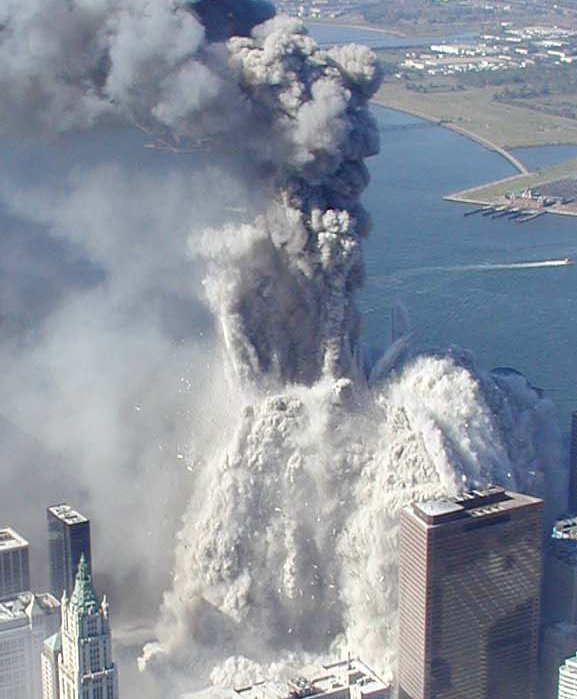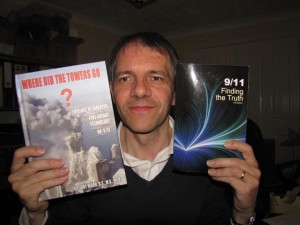 As we near the anniversary of the September 11, 2001 attacks, we listen back to a rare interview with Andrew Johnson and Jerry Leaphart, Dr. Judy Wood's attorney. In 2005, several reports mandated by Congress were issued by NIST (National Institute of Standards and Technology) to determine why and how World Trade Center 1 and World Trade Center 2 collapsed. In April 2007, Dr Judy Wood and Connecticut attorney Jerry Leaphart filed a Qui Tam complaint against contractors such as Applied Research Associates or ARA who were among the groups tasked to produce the reports. Parts of Dr. Judy Wood's book titled Where Did the Towers Go? Evidence of Directed Free Energy Technology on 911 were submitted as evidence in this case. This evidence shows that both towers turned to dust before a gravity driven collapse was possible. Its critical to understand that this evidence can't be explained by thermal or kinetic destructive mechanisms.
Her case highlights that defendants such as ARA are developers and -or manufacturers of Directed Energy Weapons systems or components therefore it would be a conflict of interest in producing a truthful report. Dr. Judy Wood's research shows that directed free energy technology exists. Destructive directed energy technology also exists and is now loaded on military aircraft and used to destroy targets on the ground. That information can be quickly found by visiting the Directed Energy Directorate online.
Dr Judy Wood compiles a book of scientific evidence showing irrefutable proof that the towers turned to dust in the air by a directed energy weapon. Yet, the companies that develop directed energy technology claim the towers collapsed in their report issued by NIST. What kind of twisted freak show irony is this? Why is it ok to ignore this?
Open your ears and listen carefully for the serpent songs being sung suggests past guest Professor Eric Larson. He wrote the foreward and edited Where Did The Towers Go? He's the author of many books including The Skull of Yorick: The Emptiness of American Thinking At A Time of Grave Peril; Studies In the Cover Up of 9/11. Professor Larsen characterized the mainstream media as a pus filled sac of poison that turn to a source giving half truths and lies, treacherous lies of omission that have long term consequence.
Imagine what could've happened if Dr. Wood's book became a number one bestseller? What if her book had gained traction back in 2007, and it launched a world wide shift in consciousness about the events on that day. Somehow the fog of cognitive dissonance lifted and the scientific evidence presented in the book was absorbed by people in positions of authority, responsibility, and power and then these people chose not to follow lies of murderous, plotting tyranny. They stood against the intimidation. They rejected and exposed the real lies. According to Professor Larsen's list they would include journalists, writers, editors, broadcasters, teachers, professors, college presidents, administrative officers, deans, corporate managers, directors, figures in and throughout government at every level from the White House down to the most junior member of the least significant in Congress. Dr. Wood's work might've been celebrated in exposing one of the biggest cover ups known to the human race. There might be statues commemorating Dr. Wood in public spaces.
You might ask yourself why didn't this happen? To this day, what prevents a proper awareness to cascade through the channels?
In one of his essays Professor Larsen itemizes what everyone knows. Quote – "Without 911, there would've been no Patriot Act, no abuse of FISA and stripping away of privacy rights, no Military Commissions Act of 2006 with its setting aside of Habeas Corpus, no implementation of Northcom and deployment of our own military forces on domestic American soil and no trashing of the Bill of Rights and Constitutional guarantees. Without 911, there would never have been any fake and opportunistic "Global War on Terror". There would never have been Guantanamo as we know it now, never have been official programs of torture or fake demonizing of Islam in order to justify wars. The complete list of atrocities, crimes, and inhumanities triggered by or justified by 911 could fill whole chapters, even books."
Meanwhile, everyday, hopeful hearts and minds tune into progressive media sources and trust that the content is sincere and honest, but are they also serpent songs in America? With respect to the victims and their families from the attacks on September 11, 2001, we go now to hear the interview with Attorney Jerry Leaphart and Andrew Johnson, a former software engineer and now a teacher. Andrew runs the site ChecktheEvidence.com. He's author of the book 911, Finding the Truth, which is free to download at his site.