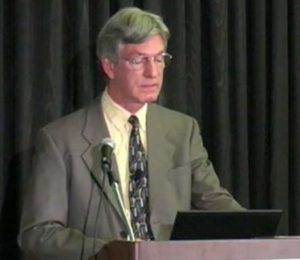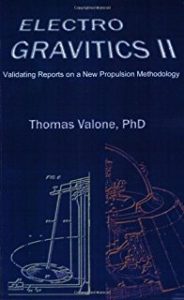 In past interviews with guests such as Patrick Kelly, a civil engineer who put together The Practical Guide to Free Energy Devices ebook, that we give away as a thank you gift thats put on the In Other News archives discs, we discussed the oppression surrounding inventors of free energy devices that applied their devices to motor vehicles. The nature of interference Patrick experienced is interesting as well. Patrick Kelly mentioned that he had six different web sites destroyed and then further access denied so that he couldn't redress the situation.
We've also gone in depth on the topic of the subtle energy fields such as Wilhelm Reich's discovery of orgone energy. Recently, past guest Mary Hardy talked about the large pyramid she built in her back yard that a subtle energy generator and orgone accumulator. People from around the world come to visit her pyramid to sit inside the chamber and experience the healing energies. She's the author of the fascinating book, Pyramid Energy: Philosophy of God, Science of Man.
Back we go into the fringe with more discussion on free energy, anti-gravity and specifically from the visual evidence of UFO (Unconventional Flying Objects) propulsion systems. Here we are moving through the 21st century yet still reliant on  transportation systems that burn fuel for energy. Like a splinter in your mind, says Morpheus, at nearly every turn, efforts to dispatch free energy into the public domain are squelched, blocked, usurped and murdered. Its reached the point of absurdity.
Anti-gravity and free energy technology remains sequestered and locked up in black and white projects for reasons of national security. This is not a new concept. In the Vedic Brahmanas, "the details to construct ancient flying machines are not mentioned for it should be known that . . . were they publicly disclosed the machines would be wrongly used."
"We already have the means to travel among the stars, but these technologies are locked up in black projects and it would take an act of God to every get them out to benefit humanity. Anything you can imagine, we already know how to do. " – Ben Rich (June 18, 1925 – January 5, 1995) second Director of Lockheed's Skunk Works from 1975 to 1991.
However, the answers to free energy propulsion systems continue to be brought into the public domain in various forms. Our guest Dr. Thomas Valone points out in his lectures of the many stories abound within UFO research groups that chronicle the many cases of missing time experienced by UFO contactees. In some of those cases when under hypnosis the individual may recall a download of technical plans with direction to build a free energy propulsion systems. Maybe this is one of the reasons some abductees get harassed and followed by so called men in black and government agents.
We look at the research of UFO propulson systems that include anti-gravitics and zero point energy. Interestingly, wrapped within this field of study our guest Dr. Valone has made fascinating breakthroughs in bioenergetic healing products.
Guest – Dr. Thomas Valone is an engineering physicist with more than 25 years of experienc in emerging energy sciences. His PhD thesis was a Feasibility Study of zero point energy for useful work completed for Kennedy Western University and his Masters Degree is in Physics from the State University of NY at Buffalo. Dr. Valone has appeared on CNN, A&E and Discovery Channels as well as being a keynote speaker for many conferences. IntegrityResearchInstitute.org