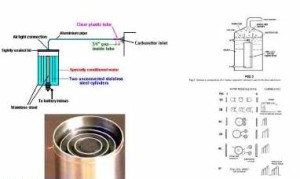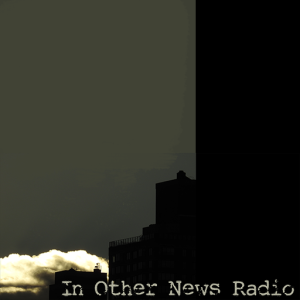 Remember a couple of weeks ago the web master who is hosting the site InOtherNewsradio.com was on explaining the unprecedented attacks to the website? Zak Taylor joins us again for an update. My website caused a security alert at the hosting company. Inothernewsradio.com had use up 75 percent of the CPU on one server which houses up to 3000 sites. I have to now buy a quarantined space on the server for the website. This is because at any given time there is a sustained attack on the site filling the server with false requests that tie up resources. The person helping me had my site on his account and now he's freaked out because it shut down the other sites on his server that he built as a web designer.
Why would my site be repeatedly attacked after rebuilding it from a previous attack a year ago? The archives go back to 2012 of weekly one hour radio shows for anyone to press play and listen. The show topics cover a wide range including Jungian psychology, high quality information on archetypes and the psychological theory of the human shadow and an entire show on healthy boundaries, but also content on the life Wilhelm Reich and his discovery of orgone energy, and then related interviews with Don and Carol Croft and their friend Dooney. There are many important interviews on geoengineering, that if were fully distributed without censorship would have significant effect in countering the climate change propaganda.
Speaking honestly and openly about the oppression surrounding inventors of free energy may also draw unwanted attention. Let's hear some content from guest Patrick Kelly, a civil engineer who put together – The Practical Guide to Free Energy Devices ebook, that we give away as a thank you gift thats put on the In Other News archives discs. The nature of interference Patrick experienced is interesting as well. Patrick Kelly mentioned that he had six different web sites destroyed and then further access denied so that he couldn't redress the situation.
We hear part of the second interview with Patrick, specifically the part about attacks made against those who create free energy devices
In January of 2014, a sculptor was invited to the Tesla Science Foundation because she sculpted a figure of Nicola Tesla. She then invited me as a guest. You can see that sculpture at Lisa Azzano Sculptures and go to the sculptures tab. I thank her because I wouldn't have known about the event at all. At this conference, Mark Passio gave a presentation titled Who Was That Influential To Take Tesla Out of Schools? Mark is a member of the Nikola Tesla Club and runs the site WhatOnEarthIsHappening.com. This controversial talk examines the inception of censorship in obtaining real knowledge and connects it to the problems humanity faces today.
Open Lines Follow