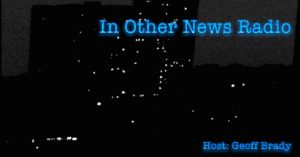 On this show, we look at The Power of Non-Violence by Richard Gregg and go through book chapters – Modern Examples of Non-violent Resistance, Moral Jiu-Jitsu and Doubts and Queries. Meanwhile, citizen journalism continues to cover pizzagate as the msm is forced to address it, by calling it fake. A caller discusses her work with the group Strengthen Our Sisters and is a fan of Nick Bryant's work. Also, promoting upcoming event at the Brooklyn Commons.
—-
Pedophile Networking In the United States: Anatomy Of A Cover-Up – Nick Bryant and Geoff Brady Live at the Brooklyn Commons and on WBAI 99.5 FM – January 2, 2017 from 4-6 PM
Despite the chorus call and implementation of filtering so called fake news, as citizen journalists dug into the many levels of what's now termed pizzagate, disturbing pedophile-related images, art work and powerful associations were revealed on a pizza restaurant owner's instagram account and archived before it was switched to private. That visual data exploded online as a culture of outrage and cybermobs put Comet Ping Pong in the cross hairs of a potential child trafficking pedophile network. For many, the evidence online was enough to research deeper but what will it take for an official investigation to commence? Join me, Geoff Brady host of In Other News and returning guest Nick Bryant, author of The Franklin Scandal : A Story of Powerbrokers, Child Abuse and Betrayal for a two-hour live interview on stage at the Brooklyn Commons. This production will be broadcast live on air January 2, 2017 from 4-6 PM. We'll also take your questions in the second hour of the interview. The massive resources being used to censor, debunk and lie about the information that could lead to evidence of a child-trafficking and abuse network in Washington DC is very telling. Lets examine the potential evidence and take your questions with Nick Bryant who will expound on the background of pedophile networks and cover ups going up to the highest levels drawn from his 14 years of research.
Brooklyn Commons – 388 Atlantic Ave, Brooklyn, NY