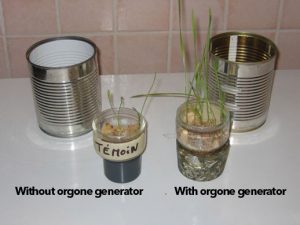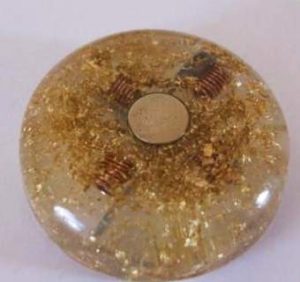 Orgone energy has been described as a biological energy in living substances that can coalesce to create organization on all scales, within the microscopic it's called bions, and within the macroscopic structures, orgone energy would be within clouds, and in even larger forms such as galaxies. In the last decade, the science and interpretation of orgone has branched out into various groups and has taken the form as an international effort of people crafting their own pieces of orgonite made from crystals, metallic shavings and resin. There's a formula to this including modifying Reich's work in creating tower busters. We get another perspective of the orgonite world from a group called QuebecOrgone.
Lydiane at QuebecOrgone took over the business a few years ago. Since then, she's been making orgonite, devices such as implant killers, succor punches, and orgonite pendants. QuebecOrgone products are uniquely made by Lydiane and often tailored to certain customers.
As past guest Roger Tolces with bugsweeps.com pointed out, wireless routers account for a lot of the electronic harassment calls. Meanwhile, the complacent acceptance of a microwave saturated environment continues to alter human cognition and behavior. There are two types of orgone energy, positive orgone radiation POR and deadly orgone radiation or DOR. Wifi signals are among the major sources of deadly orgone radiation and properly made orgonite can help dispel that DOR.
As we've discussed on this show, working as an etheric warrior is usually not without strange interference, government infiltration and odd experiences.
Guest – Lydiane with quebecorgone.com from Montreal Quebec, Canada discusses her work and share some intriguing stories of interference.