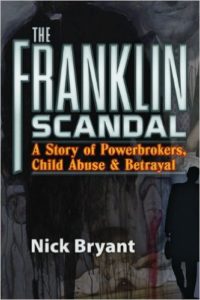 Late last year Wikileaks released some emails of John Podesta, he's the former chairman of the 2016 Hillary Clinton presidential campaign. He previously served as chief of staff to President Bill Clinton and Counselor to President Barack Obama. Its been reported that John Podesta himself mentions pizza 78 times and Cheese another 90 or so times in those emails. Well, despite the implementation of filtering so called fake news by the power structure, citizen journalists dug into the many levels of what's called pizzagate, and unearthed disturbing pedophile-related images, art work and powerful associations about a pizza restaurant owner's instagram account and archived it before it was switched to private. That visual data exploded online as a culture of outrage and cybermobs put Comet Ping Pong in the cross hairs of a potential child trafficking pedophile network. For many, the evidence online was enough to research deeper but what will it take for an official investigation to commence?
Guest – Nick Bryant, author of The Franklin Scandal : A Story of Powerbrokers, Child Abuse and Betrayal is live for a two-hour live interview right here at the Brooklyn Commons.  Lets examine the available evidence of past pedophile network cases with investigative journalist and author Nick Bryant who will expound on funding and cover ups conducted at the highest levels of government.
Nick Bryant's writing has recurrently focused on the plight of disadvantaged children in the United States, and he's been published in numerous national journals, including the Journal of Professional Ethics, Journal of Applied Developmental Psychology, Journal of Social Distress and Homelessness, Journal of Health Care for the Poor and Underserved, and Journal of School Health. He has also published a book, America's Children: Triumph of Tragedy, addressing the medical and developmental problems of lower socioeconomic children in America. His mainstream and investigative journalism has appeared in The Twin Cities Reader, Salon.com, Gear, and Playboy.
Nick has also co-written Confessions of a D.C. Madame, a firsthand account of how public officials and other well-connected individuals have been compromised or blackmailed by their sexual improprieties.