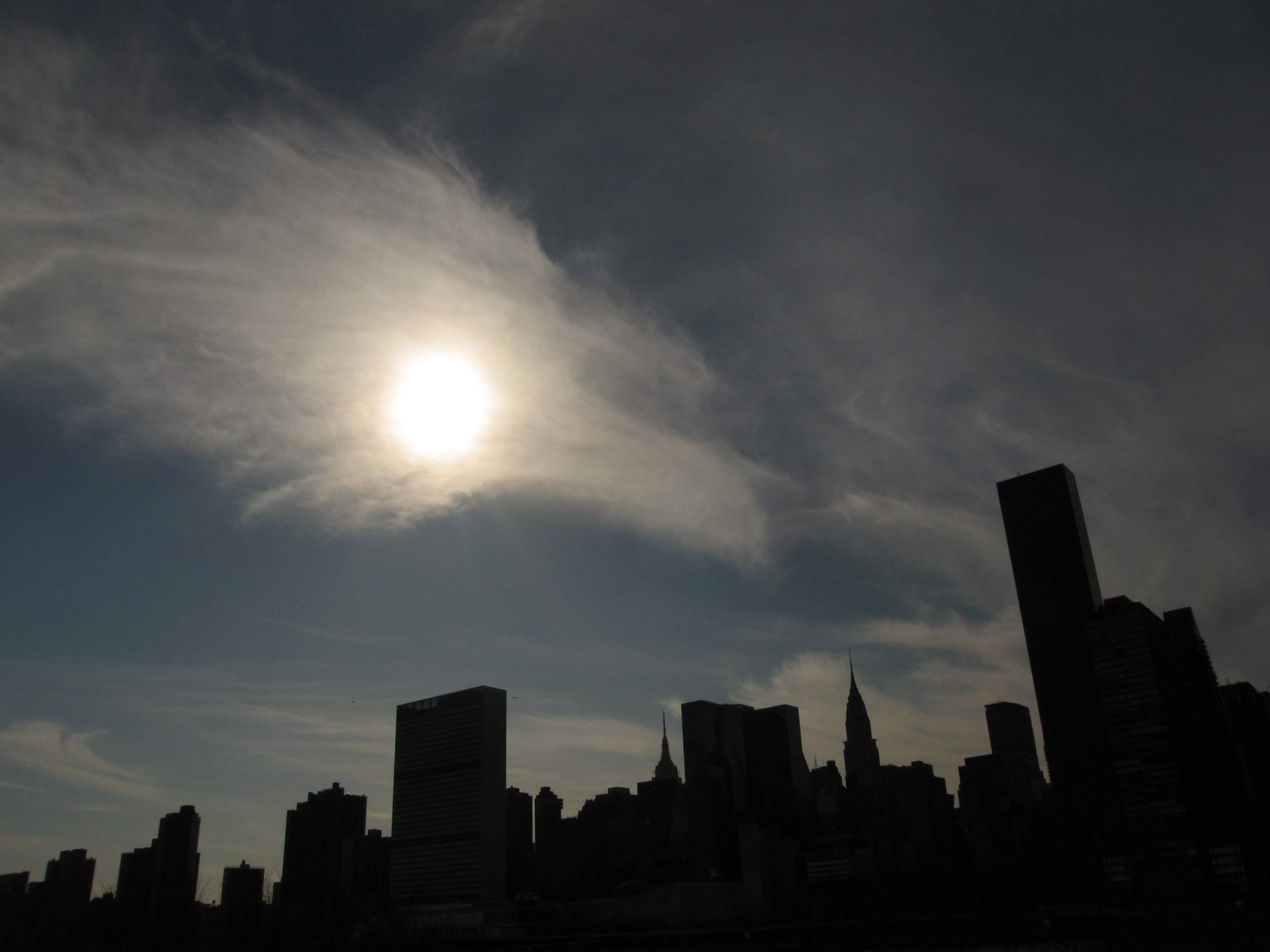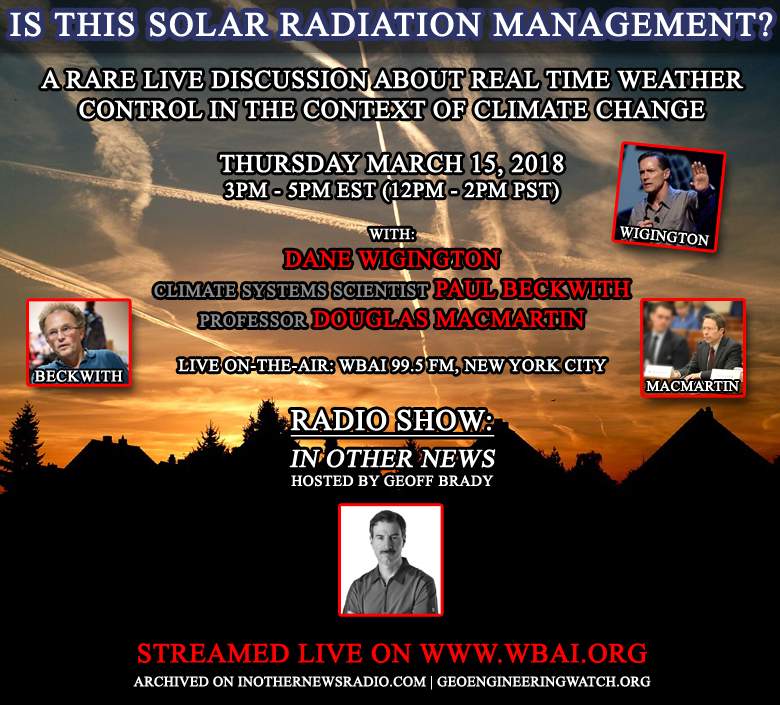 In this day and age, as grassroots movements become marred and battered by controlled opposition, such as false revolutions divide and conquer among race and sex, the actual engineering of climate, such as creating drought and enhancing hurricanes remains essentially ignored by a well funded progressive movement.
Though anyone can watch video of aerosol operations being conducted in skies across the planet, with this topic in particular of climate change, global warming, geoengineering and real time weather control technology, there are several realities colliding into each other within the public consciousness. One of the more disappointing of these realities is the absenteeism of the so called environmentally conscious progressive left that Vivian Warkentin sharply described in her article titled The Real Inconvenient Truth.
I'll be joined by one of the leaders in the antigeoengineering movement who will speak in this live on air session with a prominent climate scientist and then a professor who has been researching climate engineering potentials for more than 10 years. I'll be moderating an exchange of conflicting viewpoints on the topic of geoengineering and climate change to facilitate a better understanding of an emotionally charged and intentionally muddied topic. As many have become convinced that real time weather climate control (AKA geoengineering operations) are conducted across this planet, yet within the halls of academia (and think tanks) scientists and weather experts relay to the outside world that geoengineering is not happening but would be necessary in an emergency. Let's examine the evidence from their perspectives.
Guest – Dane Wigington, lead researcher with geoengineeringwatch.org who claims available evidence indicates that climate engineering operations have been fully deployed. Dane has a background in solar energy and forestry health. Dane is focused on the climate engineering issue and says ongoing geoengineering operations have created many of the catastrophic environmental effects we witness today.
In the first hour, Professor Paul Beckwith, a physicist and engineer joins Dane in the discussion. Professor Beckwith is a part-time professor at the University of Ottawa, laboratory of paleoclimatology and is in a Ph.D. program, with a focus on Abrupt Climate System Change and is also at Carlton University, department of Geography and Environmental studies. Mr. Beckwith does not believe global climate engineering operations have been deployed.
In the second hour, Dane is joined by Professor Douglas MacMartin, a Senior Research Associate and Senior Lecturer in Mechanical and Aerospace Engineering at Cornell and a research Professor in Computing + Mathematical Sciences at the California Institute of Technology. Since 2006, Professor MacMartin has focused on what is termed "the largest control problem" – geoengineering. Its the idea that one might offset some of the consequences of climate change by reflecting some sunlight back to space.