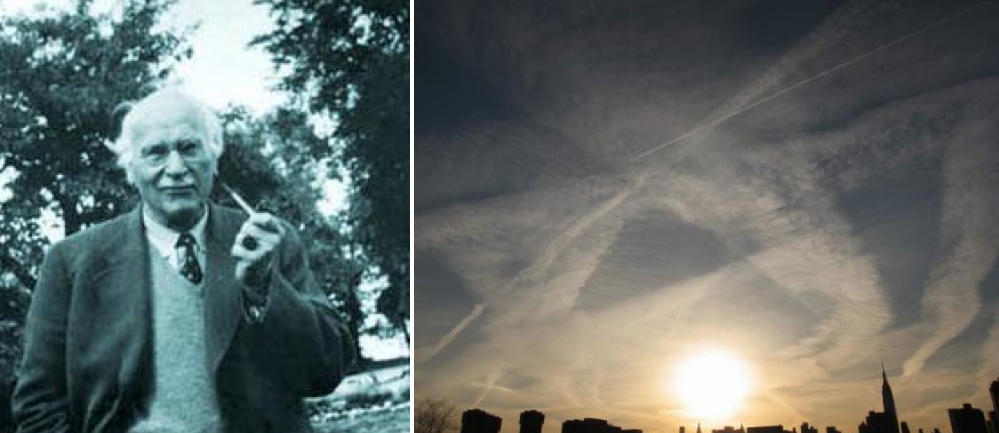 At last week's Global March Against Geoengineering, singer, songwriter Jordan Page talked about his faith, weather control, aerosol spraying, and his music.
The Shadow Project Part II
: Carl Jung's concept of the shadow seems to underlie the nature of this dark time we're living in, where war and greed is rampant, food and water is poisoned, and lies about all of these things proliferate. Carl Jung was a Swiss psychotherapist and psychiatrist, and the founder of analytical psychology. In 1917 he wrote in his essay "On the Psychology of the Unconscious" of the personal shadow as the other in us. The negative side of the personality, the sum of all unpleasant qualities we like to hide. It embarrasses or shames us. "Everything with a substance casts a shadow, the ego stands to the shadow as light to shade." In this second interview with Laurie Schapira we also look at the timelessness of the human shadow in popular films that sometimes depicts a character making a transformation by absorbing the shadow personality.
Guest – Laurie Schapira, a teacher at the C.G. Jung Institute of New York and president of its board of directors. She's a filmmaker and author of the Cassandra Complex: Living with Disbelief: A Modern Perspective On Hysteria, she also wrote directed and produced the film titled The Prophecy of the Seeress.