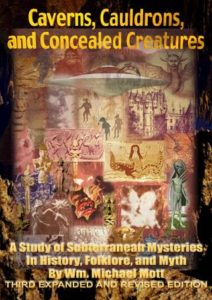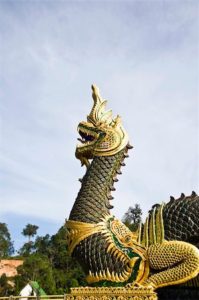 On this show we often explore the topics of the underworld in both realms, the psychological and physical. This realm is home to the human shadow, psychic parasites, sewer dwelling evil clowns, and Wall Street scams. Below the surface of our awareness and in to the shadows of perception, the underworld myth is a valuable tool for film, artists, writers and poets. Psychologists use analogies to the subterranean world for patients to help visualize suppressed parts of themselves. We'll step outside of the metaphorical underground and examine the research of Michael Mott, author of Caverns, Cauldrons, and Concealed Creatures. In this book, the mythic creatures of folklore come alive. We are mere ants going about our business on the surface of this vast planet while below our feet exist cavernous ecosystems, miles of tunnel systems and the creatures that inhabit them. You may recall past guest Andrew Hennessey describing the two people who found themselves below a castle foundation in Scotland and peering through stone walls at city alley ways and street corners. In this cavernous realm, they wandered near a large dark hole, suddenly, a glowing green lizard humanoid jumped out from it and chased them. Not everyone is lucky enough to tell such an incredible story.
Three quarters of this planet is covered in ocean, sea and lakes, much of it uninhabitable to humans. We take the word of explorers and scientists who provide us with descriptions of flora and fauna in these regions. How do such realms that many strange creatures call home remain a mystery?
Guest – Michael Mott is the author of five books including the one we're going to discuss Caverns, Cauldrons and Concealed Creatures. He's written about the paranormal and comparative myth, UFOs, pulp, adventure and sci-fi. He's one of the co-hosts at Unraveling the Secrets, a weekly program at Paranormal Soup Radio.