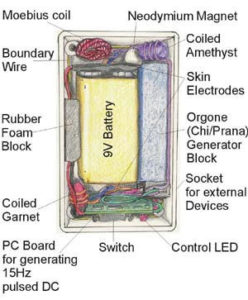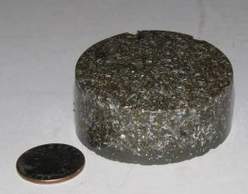 Thank you very much for the support during the fund drive, its very much appreciated to keep commercial free, listener supported radio alive in New York City. At the beginning of the May funddrive, I offered two premiums. One was the Terminator zapper and the other was a piece of orgonite that I suggested to specifically place near your electric meter to see if it would yield a lower electric bill, because after placing a piece of orgonite near my electric meter at the beginning of 2016 I  was able to determine that my electric costs decreased. I added up my annual bill from 2015 and then 2016, there was a 691.00 decrease in 2016 and I used more electricity that year. I asked you the listener to join me in the experiment and you did. You responded to the premium impressively. But alas it was not to be. The Pacifica network executive director Bill Crosier received a flurry of emails and phone calls from WBAI producers and various board members who voiced their opinions about the zapper and orgonite being used as premiums. Bill made the decision that day to pull the premium. By that time, the one hour fund raiser had only ran a few times. Bill Crosier joins me on the show to talk about the reasons for his decision.
Guest – Bill Crosier Executive Director of the Pacifica Radio Network. Crosier holds a master of science degree in biomedical engineering from the University of Texas at Arlington and thirty-five years of experience in the development of computer-based electronic and electro-mechanical hardware and software systems for biomedical research.   He's a board member and former board Chair and President of the Houson Peace and Justice Center.
—-
Royal Raymond Rife was a brilliant scientist born in 1888 and died in 1971. After studying at Johns Hopkins, Rife developed technology which is still commonly used today in the fields of optics, electronics, radiochemistry, biochemistry, ballistics, and aviation. It is a fair statement that Rife practically developed bioelectric medicine himself.
—-
Lastly, we hear part of an interview with Dr. Eugene Mallove and Jeane Manning at ICCF7 (Vancouver, Canada) on April 23, 1998. Eugene Franklin was an American scientist, science writer, editor, and publisher of Infinite Energy magazine, and founder of the non-profit organization New Energy Foundation. He was a proponent of cold fusion, and a supporter of its research and related exploratory alternative energy topics. Mallove authored Fire from Ice, a book detailing the 1989 report of table-top cold fusion from Stanley Pons and Martin Fleischmann at the University of Utah.
————————————————————-