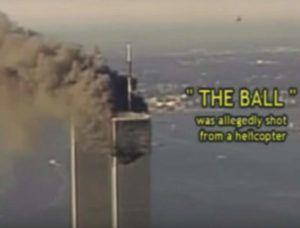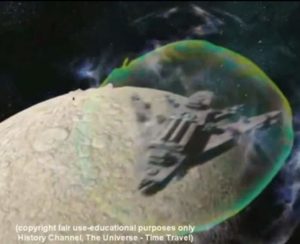 This is part two of the interview with Alison Kruse, who was one of the top UFO researchers in the Northeast United States consistently bringing high quality video evidence of UFO activity taking place near her home. That area is close to the Laurel Highland Ridgeline, a heavily wooded, tick infested area, characterized by rolling hills with deep valleys in between. Below the ground however are tunnels and hollowed out spaces from coal mining. Alison began to chronicle the patterns and behavior of the UFO activity and ten post it to her youtube account. Her popularity soared and with it, harassment and intiimidation by hackers and a former Homeland Security agent. In the first interview we talked about the cloaking ability as Alison observed. She detailed how there seems to be a bubble around the craft that could be projecting the shape of a domestic aircraft to blend in such as a plane or helicopter, complete with a projected sound. Youtube-seeingufospa
Adaptive camouflage techniques are not only built in survival mechanisms displayed in the animal kingdom, by insects, reptiles and cephalopods to name a few, but the technique is copied and mechanized by high end contractors working with the military as described in the book Chameleo: A Strange But True Story of Invisible Spies, Heroin Addiction, and Homeland Security by Robert Guffey. I'm not saying that Alison's sightings are military craft, I'm saying that the adaptive camouflage techniques would naturally be deployed by an invasive species trying to keep a low profile. However, as Alison points out imperfections were detectable when a conversion to domestic aircraft took place.
In the first part of the interview we talked about a sphere descending toward tower 2 of the World Trade Center on September 11, 2001. The event was caught on live television that day but that camera shot was quickly switched to another angle of the towers. A very interesting analysis of this sphere can be found online in a video titled 9/11 CONSPIRACY: THE BALL NEXT TO TOWER 2. Past guest Andrew Johnson is in the video as well. Although, they're analyzing lower quality VCR footage, this is a great example of an honest, open discussion regarding anomalous observations and then sharing the information. Alison suggested there could be an important connection with the 911 sphere and the behavior of the sphere type bubble craft that projects an image of a domestic aircraft that she observed. What if she says, these are alien craft using the cloaking technology that she's seeing above the hills near her house? If cloaking technology was used to camouflage the image of passenger jets slamming into the two towers, imagine the implications. Very few want to think about it, however, the live television artifacts that seem to reveal the imperfections of editing on the fly implies a complicit cover-up within the TV networks. I know its not a shocking revelation in 2017 but so quickly we forget as many are lulled into a dreamstate by the very same networks.
Alison suggested what if 911 was an alien attack that was covered up by humans? Taking a step further, that gets into William Bramley's book titled Gods of Eden. William Bramley initially wanted to write and research about the history of wars but he started finding ancient letters and notes, some dating back to the 1600s describing lights and objects flying in the sky that synched up with violent events and horrible plagues. In the description of his book it reads – Bramley presents disturbing evidence of an alien presence on Earth — extraterrestrial visitors who have conspired to dominate Humankind through violence and chaos since the beginning of time…a conspiracy which continues to this very day. I wouldn't call them extraterrestrial just yet, because that's not really known. I believe that's a common mistake made time and again. It suggests that the origin of these beings are known and in my opinion it is not.