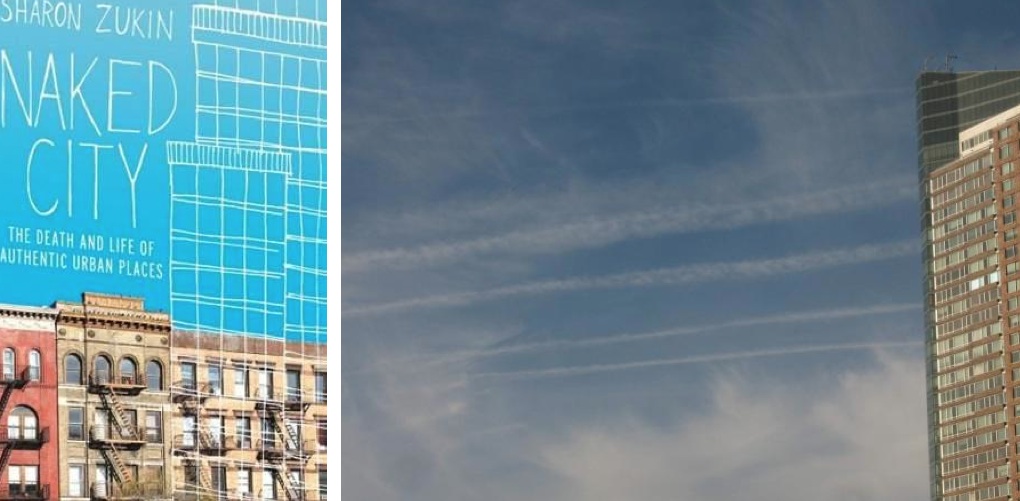 We first hear part of a presentation from the late Dr. John E. Mack given at the International Association for Science Conference, Ft Collins, CO. September 16, 1995 – Studying Intrusions From The Subtle Realm: How Can We Deepen Our Knowledge?
Have you wondered who is moving in to the luxury condos and glass boxes towering over 3 or 4 story walk ups? Wealthy suburbanites are migrating into to New York for a quote gritty experience. But this kind of urban development and cultural transformation comes at a price as amazingly described and researched in Professor Sharon Zukin's new book NAKED CITY: The Death and Life of Authentic Urban Places. It was published this year and once you start reading you can t put it down, especially if you grew up in New York City. It s an incredible break down of how Business Improvement Districts and other factors have privatized urban spaces in New York City.
 Zukin describes how developers have marketed the illusion of authenticity to those who can afford it and are willing to pay higher rents while displacing poorer working class tenants and families.
The book shows us that the desire for a gritty authentic experience has actually destroyed socially diverse spaces. She shows you how New York City has become standardized, from a historic perspective during the Harlem renaissance to the real estate aftermath of the World Trade Center towers. We have lost our public spaces and Sharon Zukin tells us why. This book isn't simply about the gentrification of urban spaces, this is a standardization, a model used to revitalize large cities around the world.
Guest – Author Sharon Zukin is a professor of Sociology at Brooklyn College and Professor of Sociology at the CUNY Graduate Center. She s also the author of Loft Living, Landscapes of Power, The Cultures of Cities, and Point of Purchase.